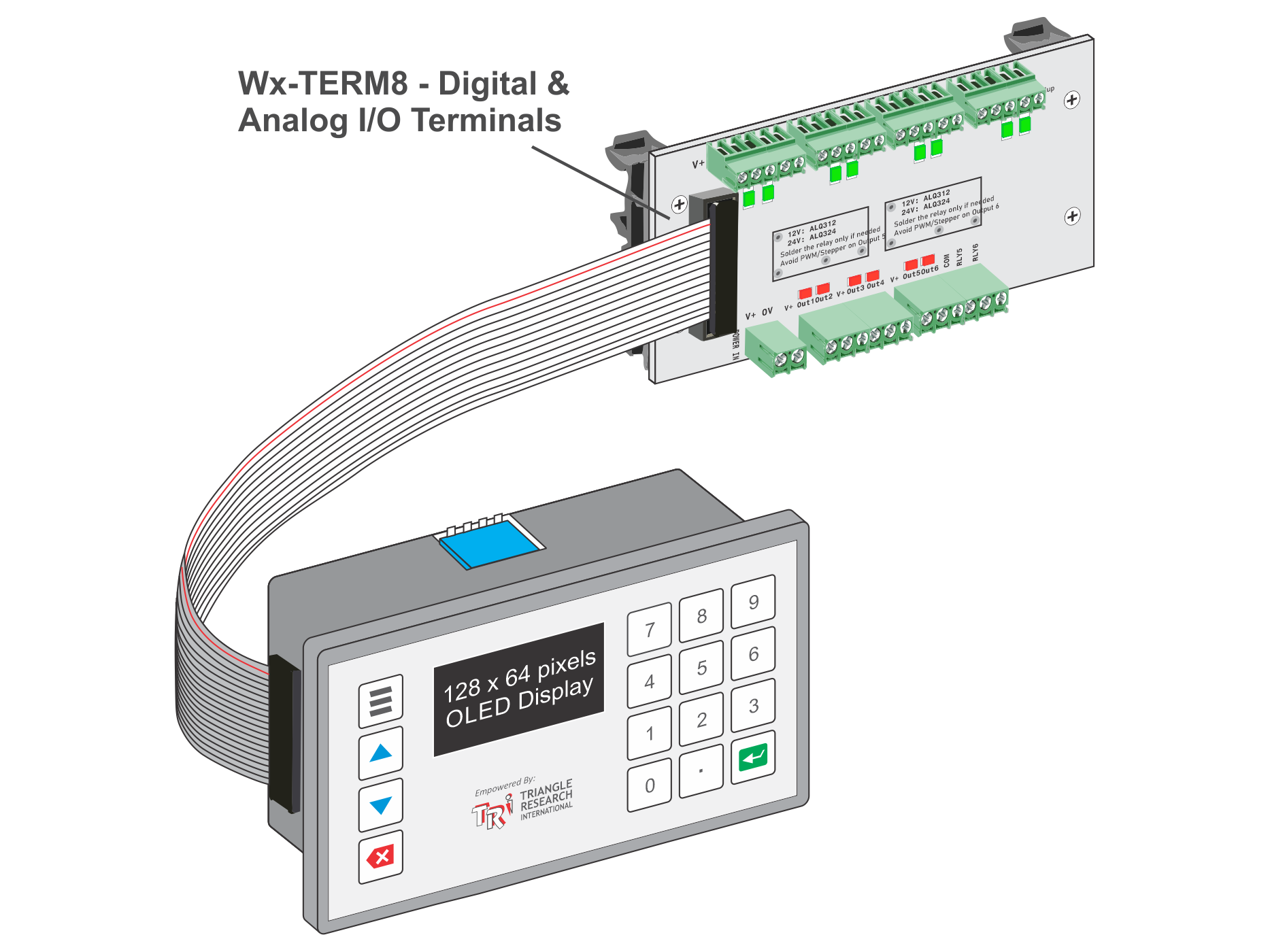 The WX100 PLC is the latest addition to the Triangle Research PLC family for small to large automation OEM applications. Equipped with a mini built-in graphic display and owner customizable keypad, the WX100 supports full floating point math, TCP/IP, MODBUS RTU, MODBUS TCP, RS485, and an integrated WiFi connection. Expansion modules take the base unit's 14 I/Os up to a total of more than 160 digital and analog I/Os. To speed up field wiring and reduce labor cost, the WX100 design provides ready connectivity to both our standard terminal boards, or user-customized/optimized wiring boards.
OEM customers with reasonable volume demand will find the WX100 solution easy to customize and rebrand (customers can easily custom design and build a carrier board to interface with the WX100).
For ease of implementation where customization is not needed, the WX-TERM8 is available as a standard terminal connection board.
I/O expansion is also easy with our WX expansion boards.
OEM pricing is applicable for order qty 10 and above. Please submit a request for full OEM Price List.
NOTE : If you encounter any problem with online order placement, please call 1 877 874-7527 Sales.